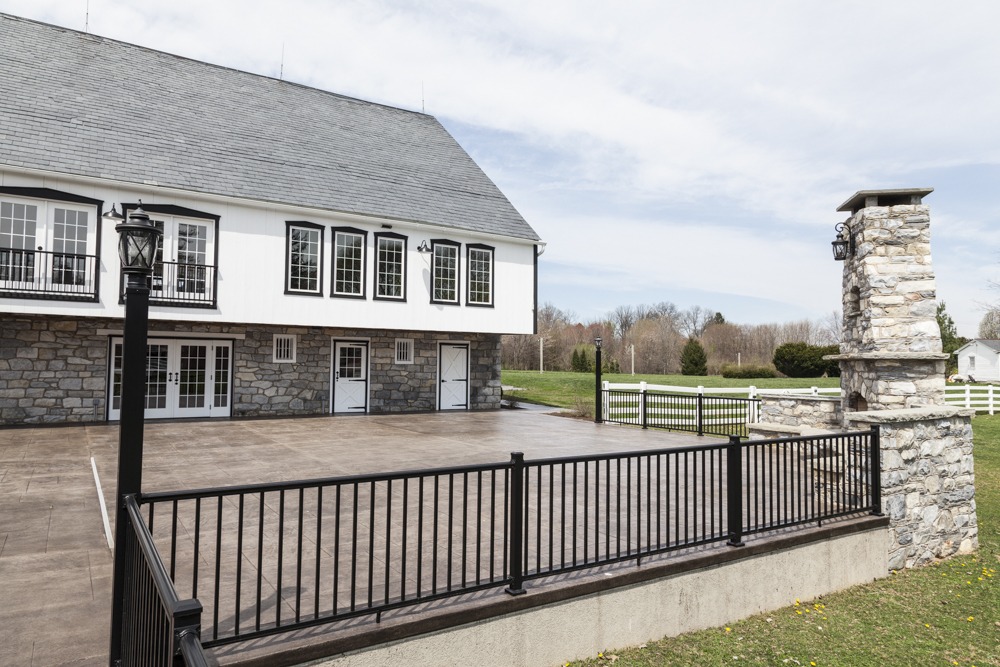 As a Lancaster PA decorative concrete contractor, our craftsmen know how to design stamped concrete to enhance and beautify just about any property. And, this unique project that involved transforming the outdoor gathering space at a local wedding venue is no exception.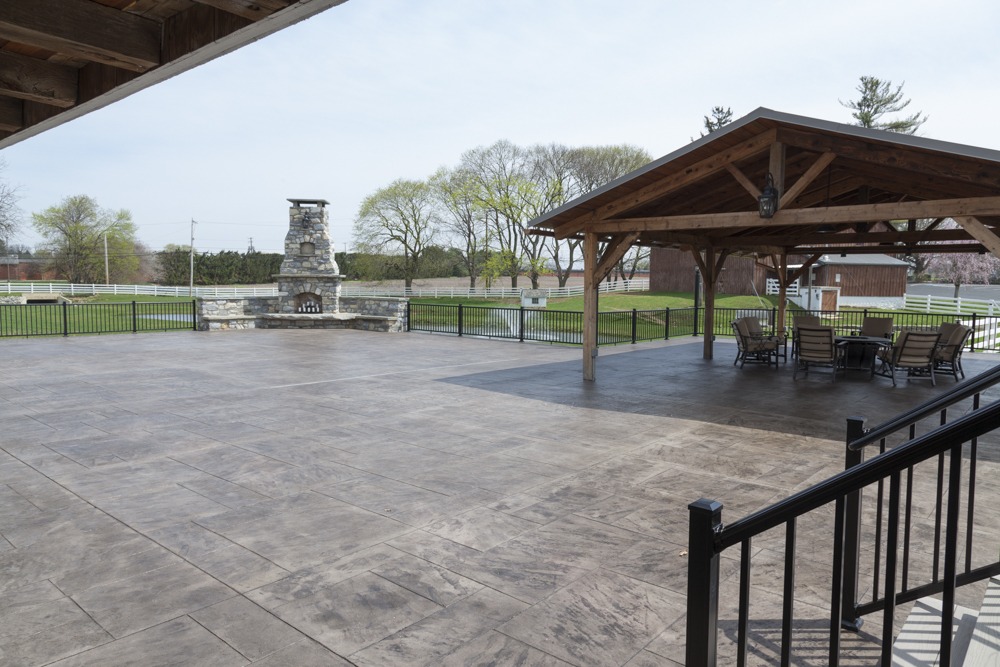 A large stamped concrete patio expands the main indoor space with an inviting, stylish outdoor gathering area. Featuring both covered and open areas, the patio allows guests to dance the night away under the stars.
The focal point of the patio is a large outdoor fireplace that anchors the patio area and creates a unique backdrop for photos.
This project utilized the York Stone Slate stamp pattern, as well as Chocolate and Charcoal integral colors. We always use integral colors in our stamped concrete projects so that the color will be durable and long-lasting. The courtyard also features a 12-inch contrasting border that uses the Seamless Old Granite texture and Espresso Brown stain. On this project, we provided all of the concrete work while our friends at Stable Hollow Construction renovated the barn and built the pavilion. If you're interested in learning more about creating a unique stamped concrete patio or courtyard, please contact us today. We look forward to helping you design and install an outdoor living space that you or your clients will enjoy for years to come!